Play new tricks with scratch posters--cocktail poster
by:Nora
9047 browse
Time required for reading:5
Christmas is coming, how should we celebrate this year?
Let's go to a Christmas party of "wine", there are cocktails, wine, beer, we can also play games or something meaningful.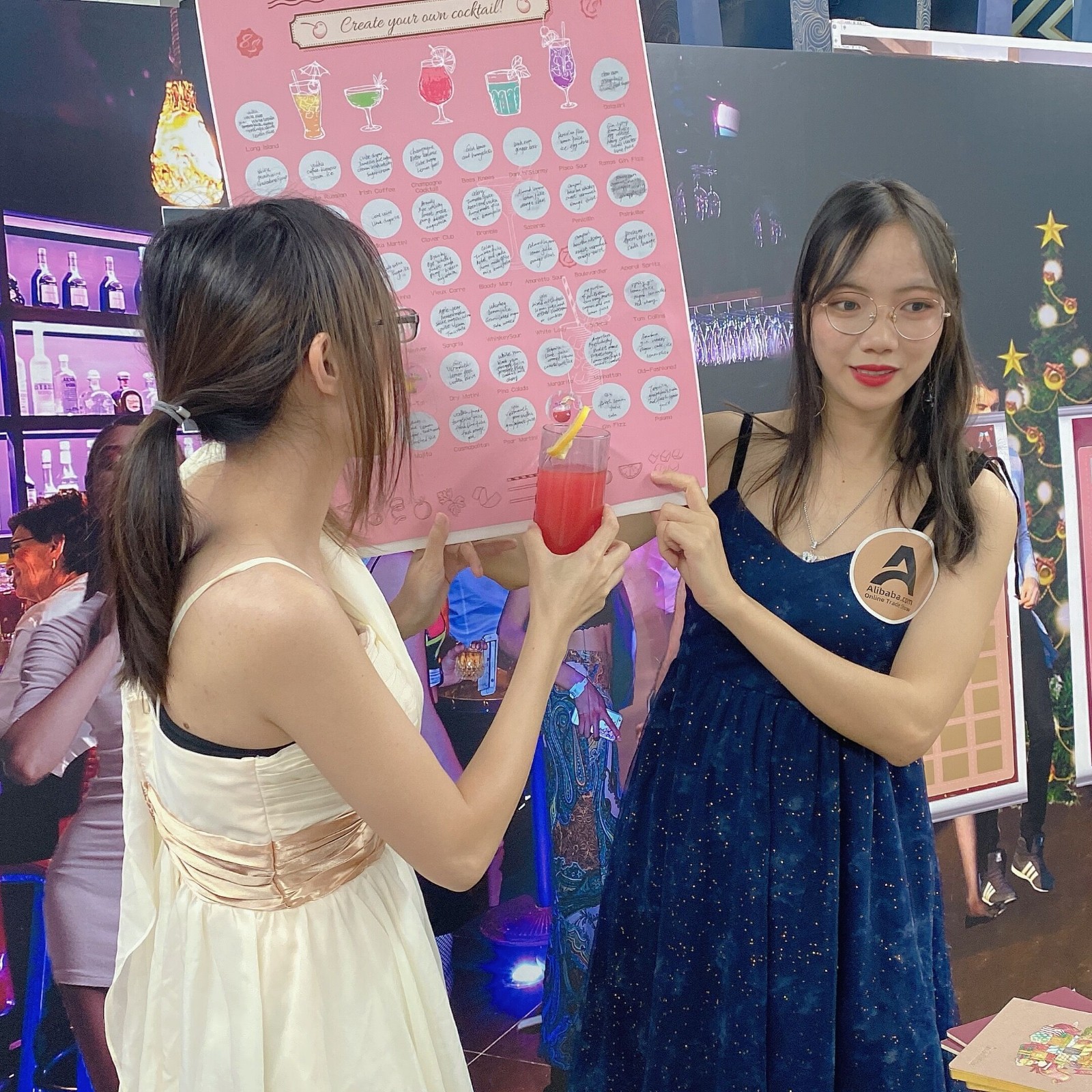 Ivy and shelmy is bartending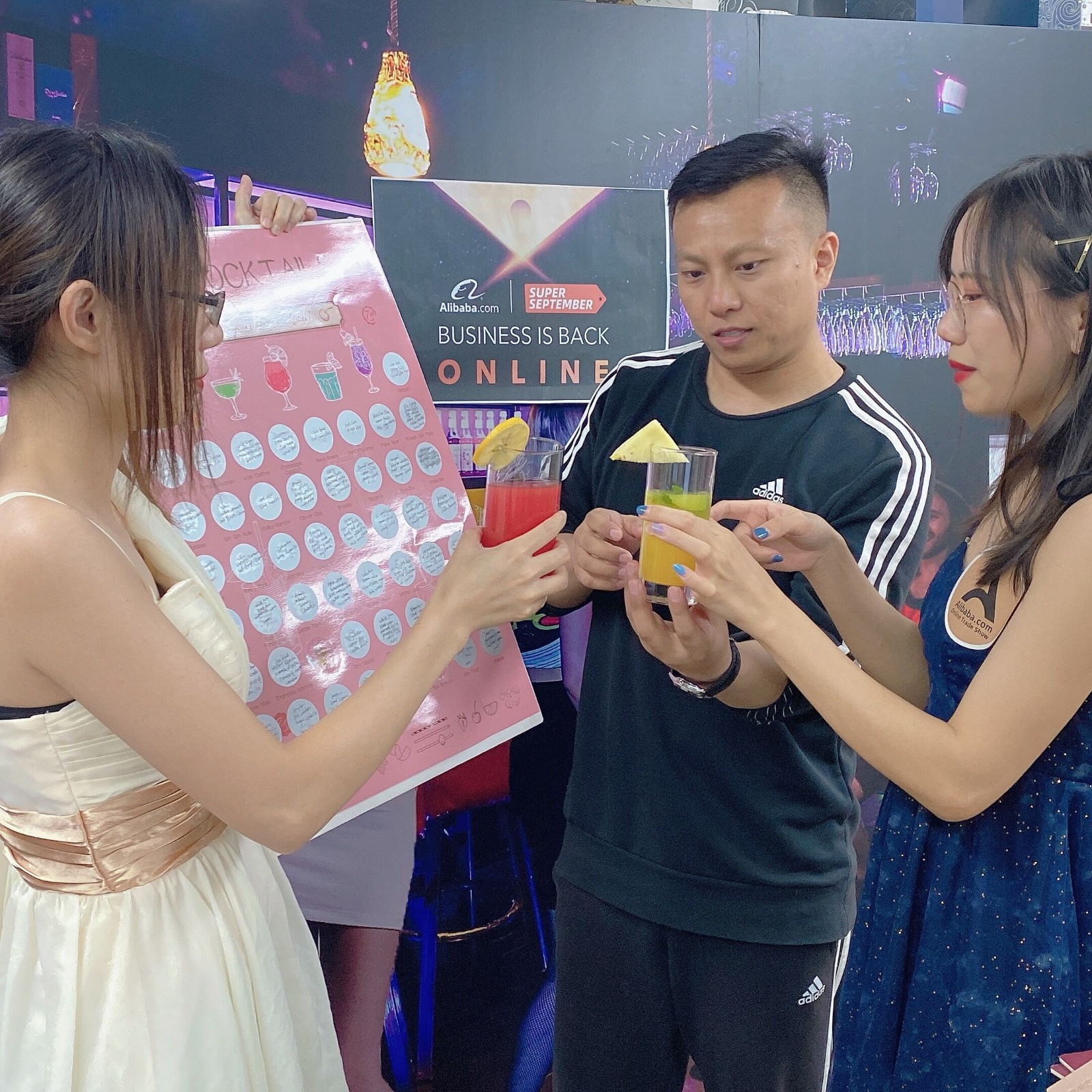 The referee is ruling
50 must drink cocktail bucket list scratch poster
Shelmy: Hey, come and make the cocktail according to this cocktail scratch poster!
Ivy: Scratch poster? What is it? I want to make a cocktail, how should I make it?
Shelmy: You see, the cocktail ingredients are on the top before scratching. We will each take 5 seconds to record the cocktail ingredients we want to adjust, and then we will PK. You have to remember carefully. After the scratching, there will be no more. It depends on you. Memory of the best cocktail
Ivy: Wow, so challenging, but my memory is not very good, PK? There is no penalty for losing, right?
Shcondly: you scratch one on the poster of another party game as your punishment.
Ivy: Wow! So funny, I want to see how you lose
Shelmy: Let's go and see, let's start
(Start mixing)
Ivy: I choose Mai-Tai, then I add: light rum, black rum, orange peel liqueur, pomegranate syrup, lemon juice, syrup
(after adding, shake the wine, pour it into a glass)
Shelmy: Okay, then I choose Sea Breeza, I add: vodka,cranberry juice, grapefrult juice,lime slices, lce
(Shake the wine after adding)
Referee: (Compared with the scratching poster with two glasses of wine): I think this cocktail is closer to the picture on the poster, so Shelmy won!
Ivy: I am willing to bet, just show me how to do.
Shelmy: lol, you must like it, it's so amazing...
To be continued...
Want to know what the punishment is? Follow us and you may find the answer in our next news.
New Design Scratch Off Bucket List 50 must drink red wine, cocktail, beer
Material:
250gsm Coated Paper
Size:
42*59.4cm
Finishing:
Lamination+Gold Foil layer/Sliver Foil layer+Printing
Printing:
CMYK offset printing
Artwork
PDF, Adobe Illustrator, Adobe InDesign, Photoshop (Higher than 300dpi)
Customized order
Accepted
MOQ

64pcs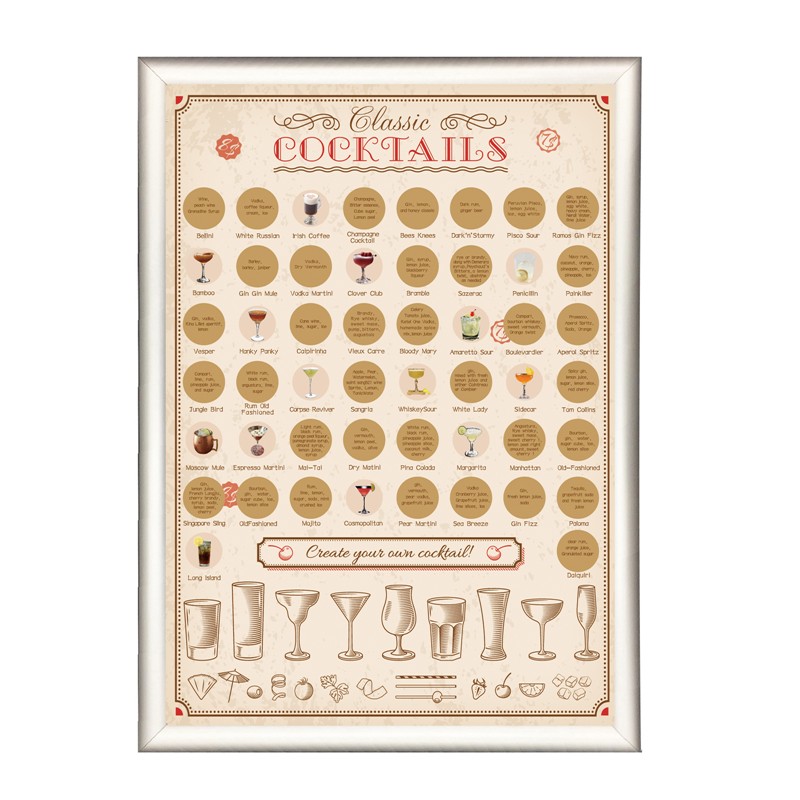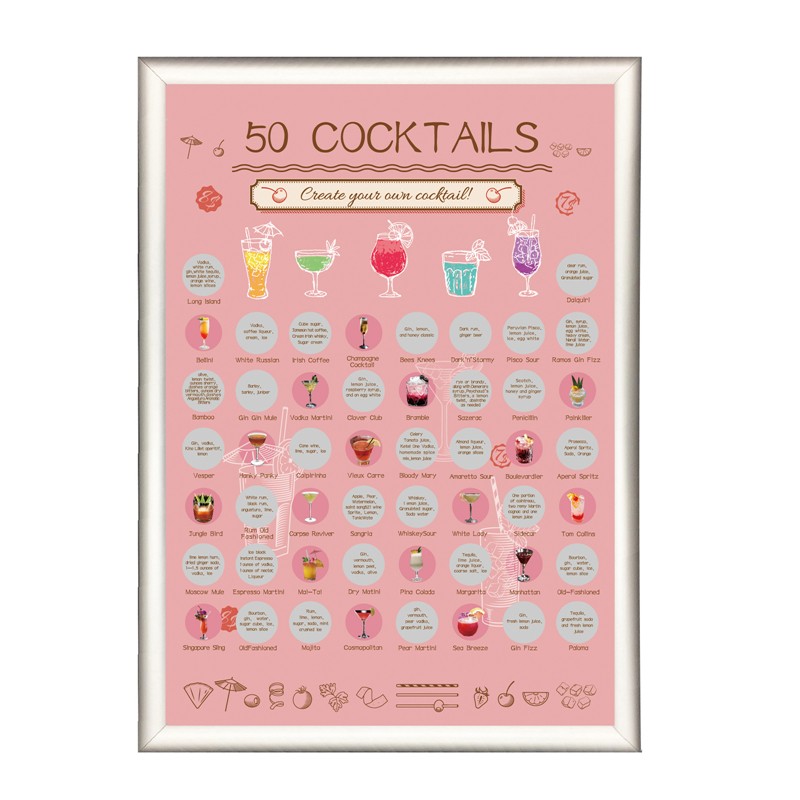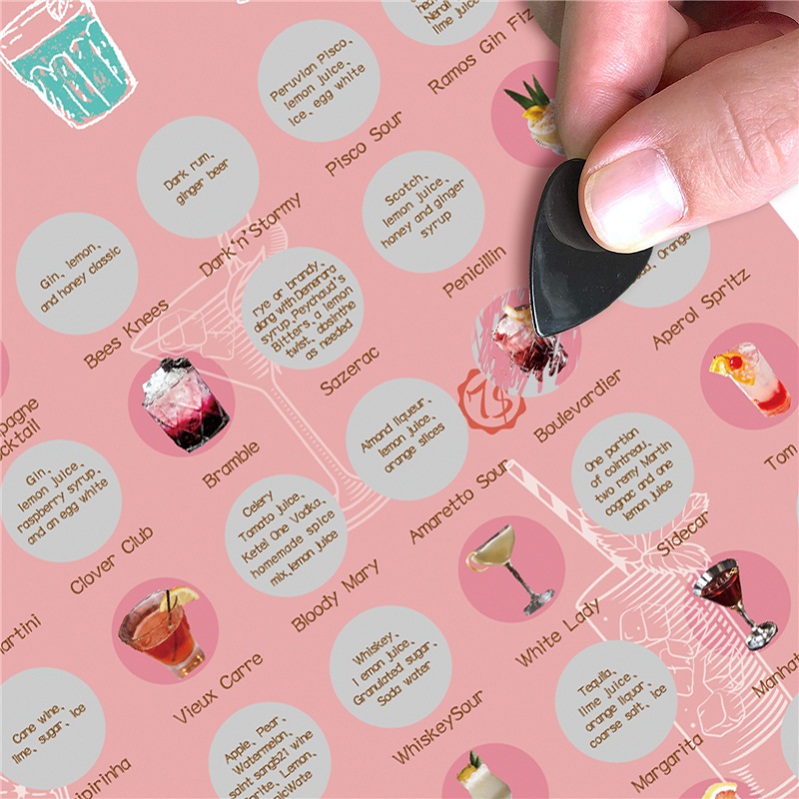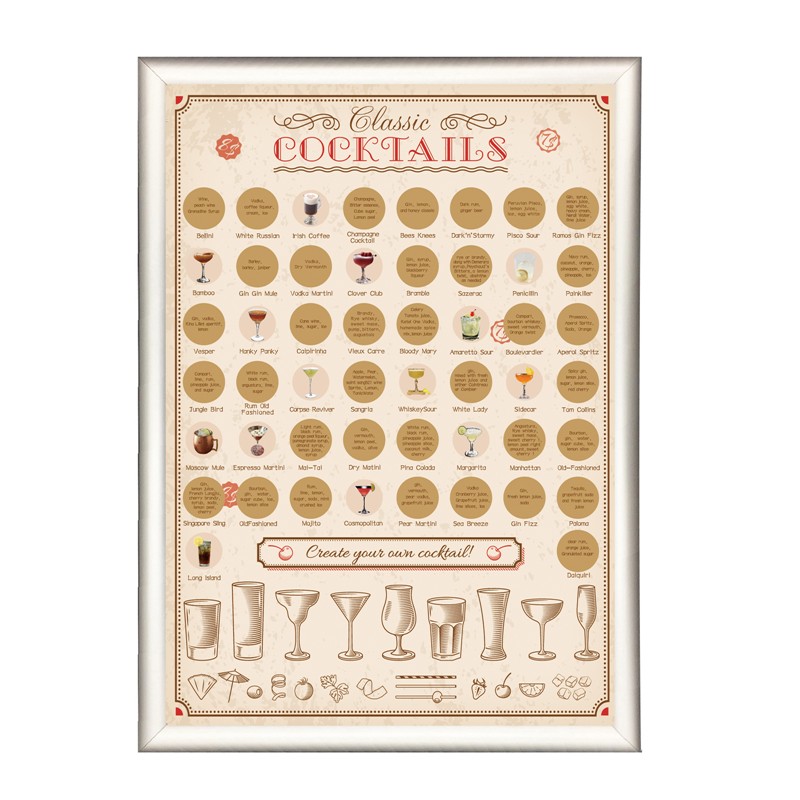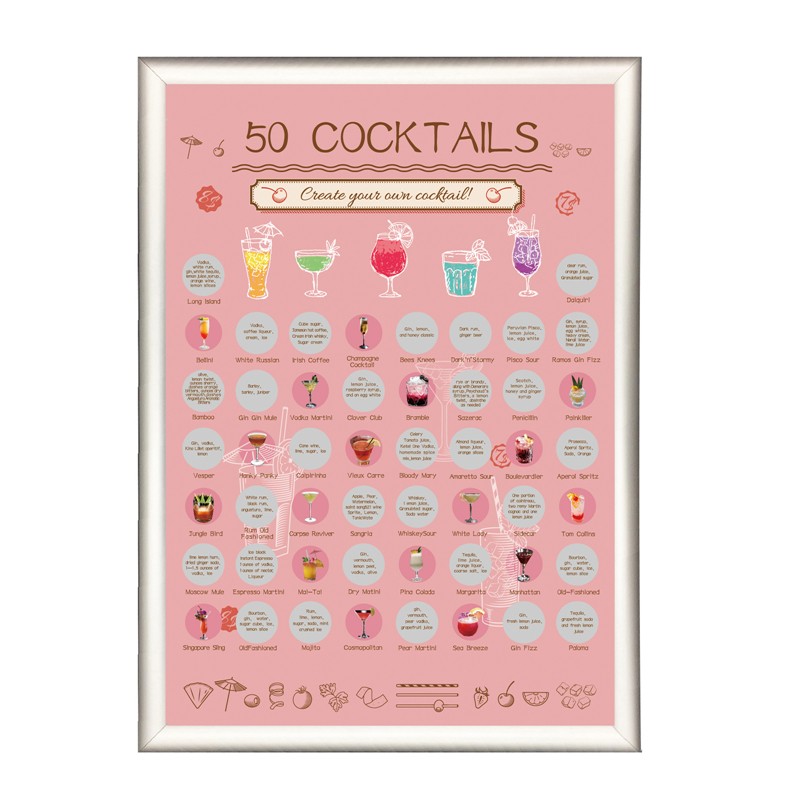 Submit successfully
We will review as soon as possible