Interview video of 100 things to do bucket list scratch off poster
by:Nora
21616 browse
Time required for reading:5

For 100 things to do list bucket list scratch off poster (100 things to do before you die), we asked some citizens to find out what they want to do most,
and the highest numbrt of votes went to...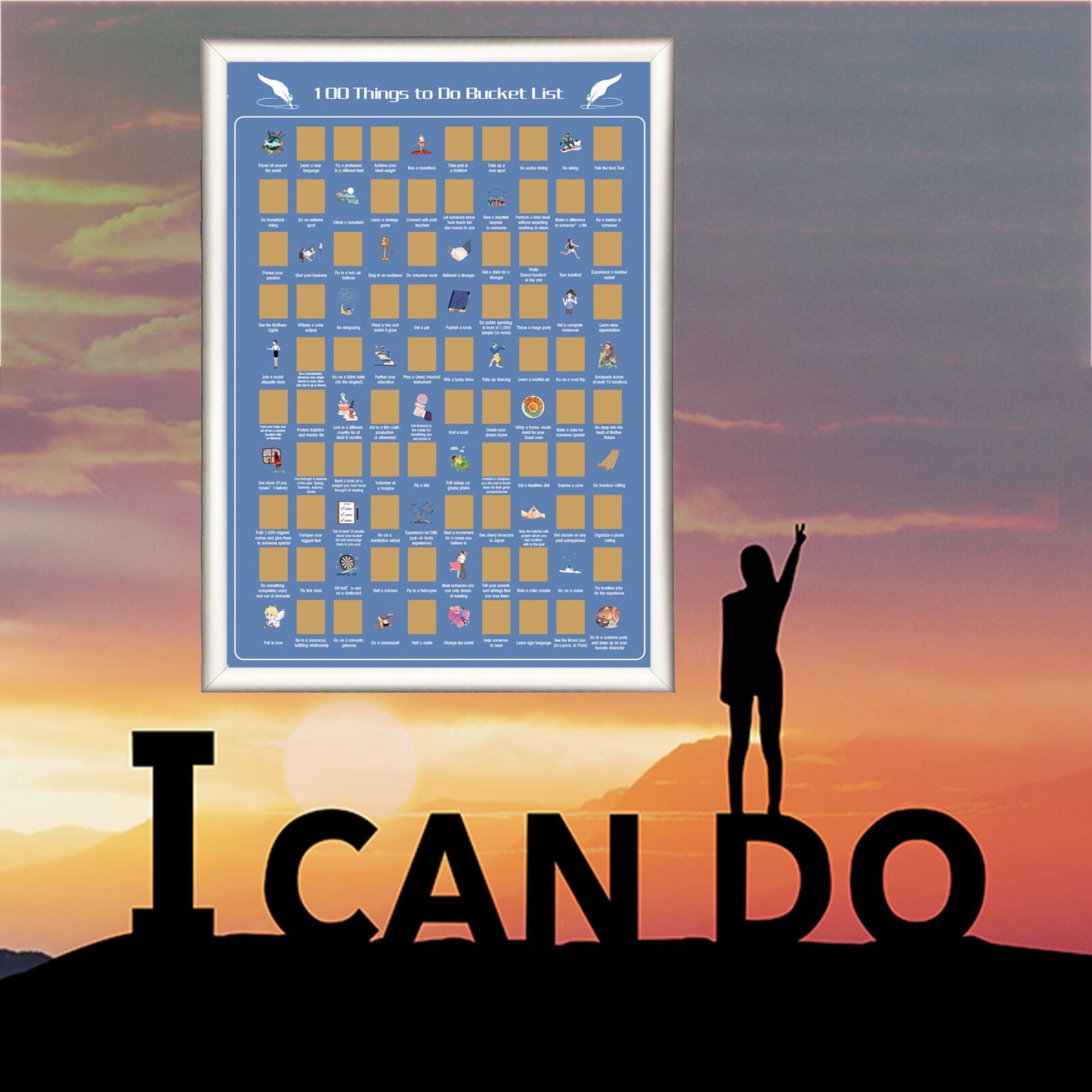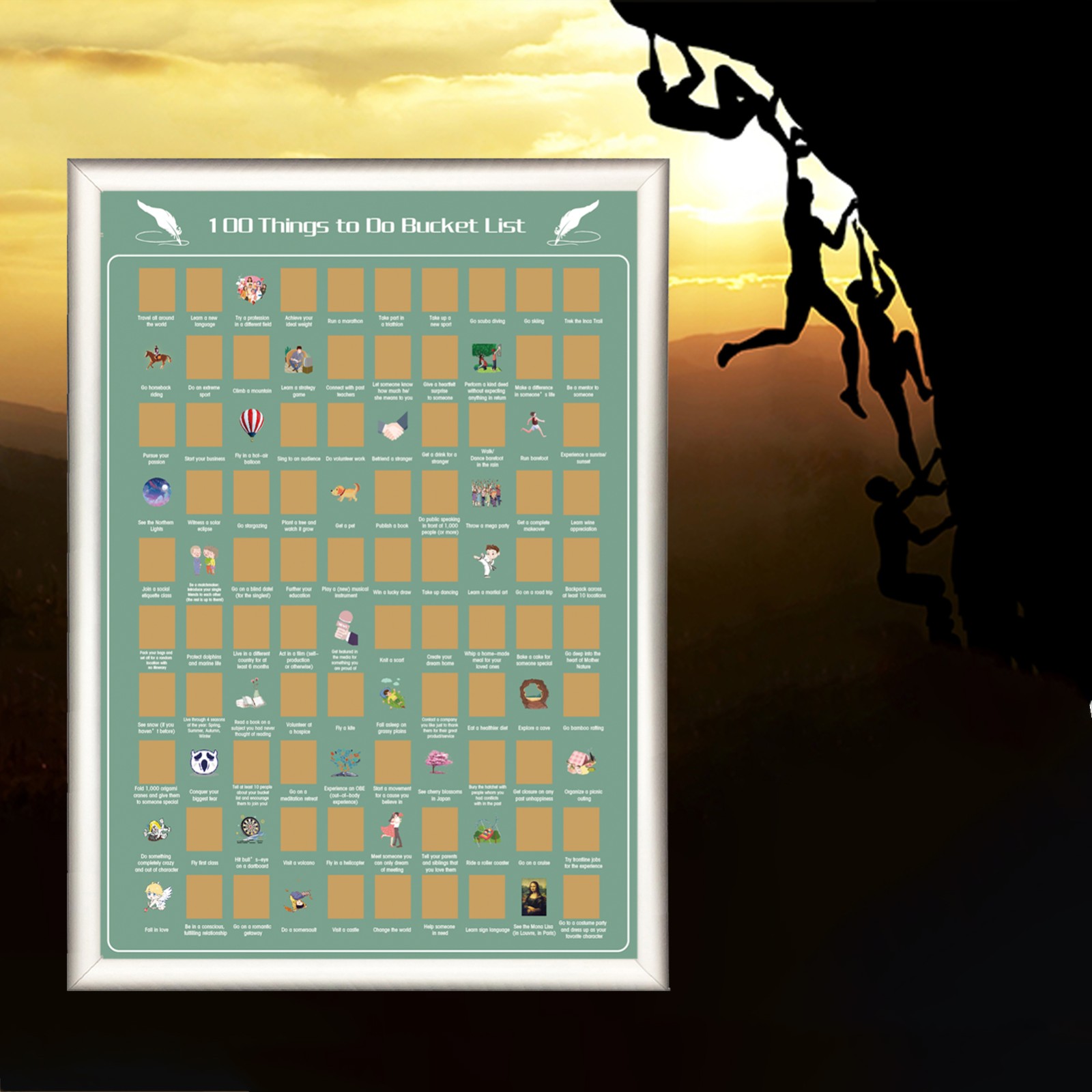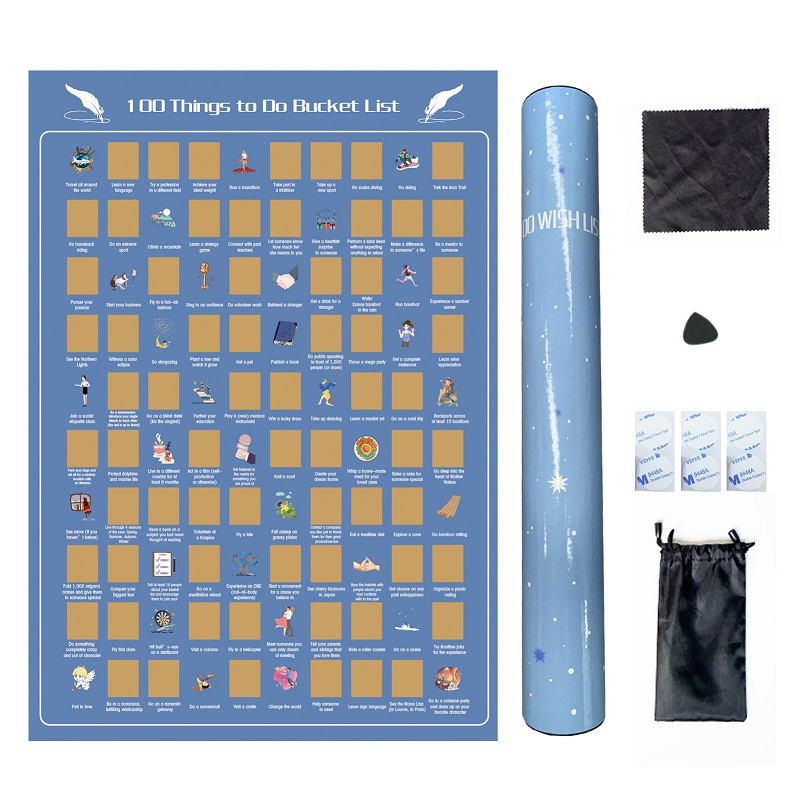 100 THINGS MUST DO BEFORE YOU DIE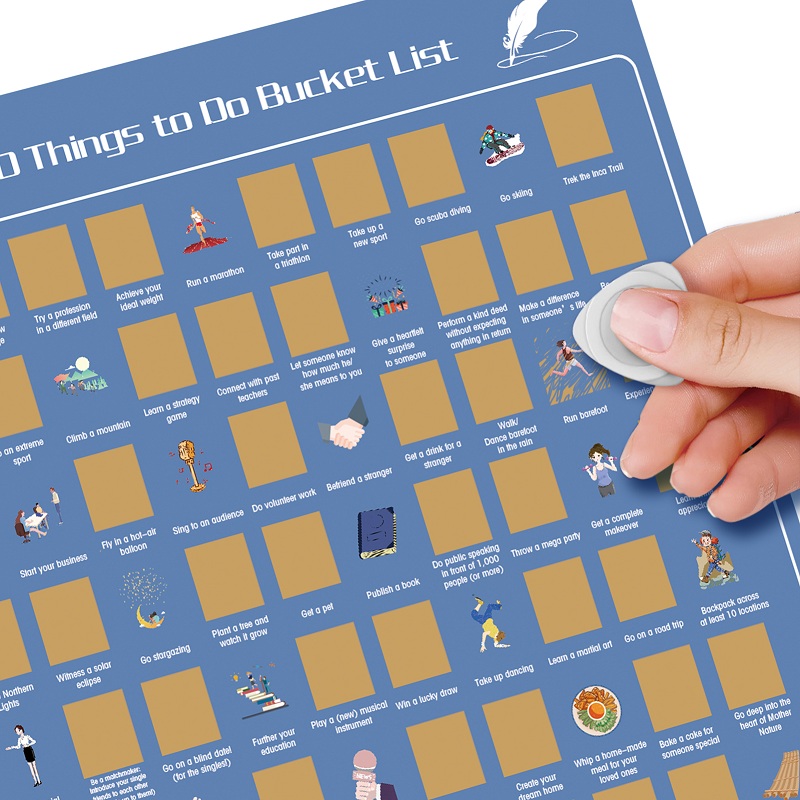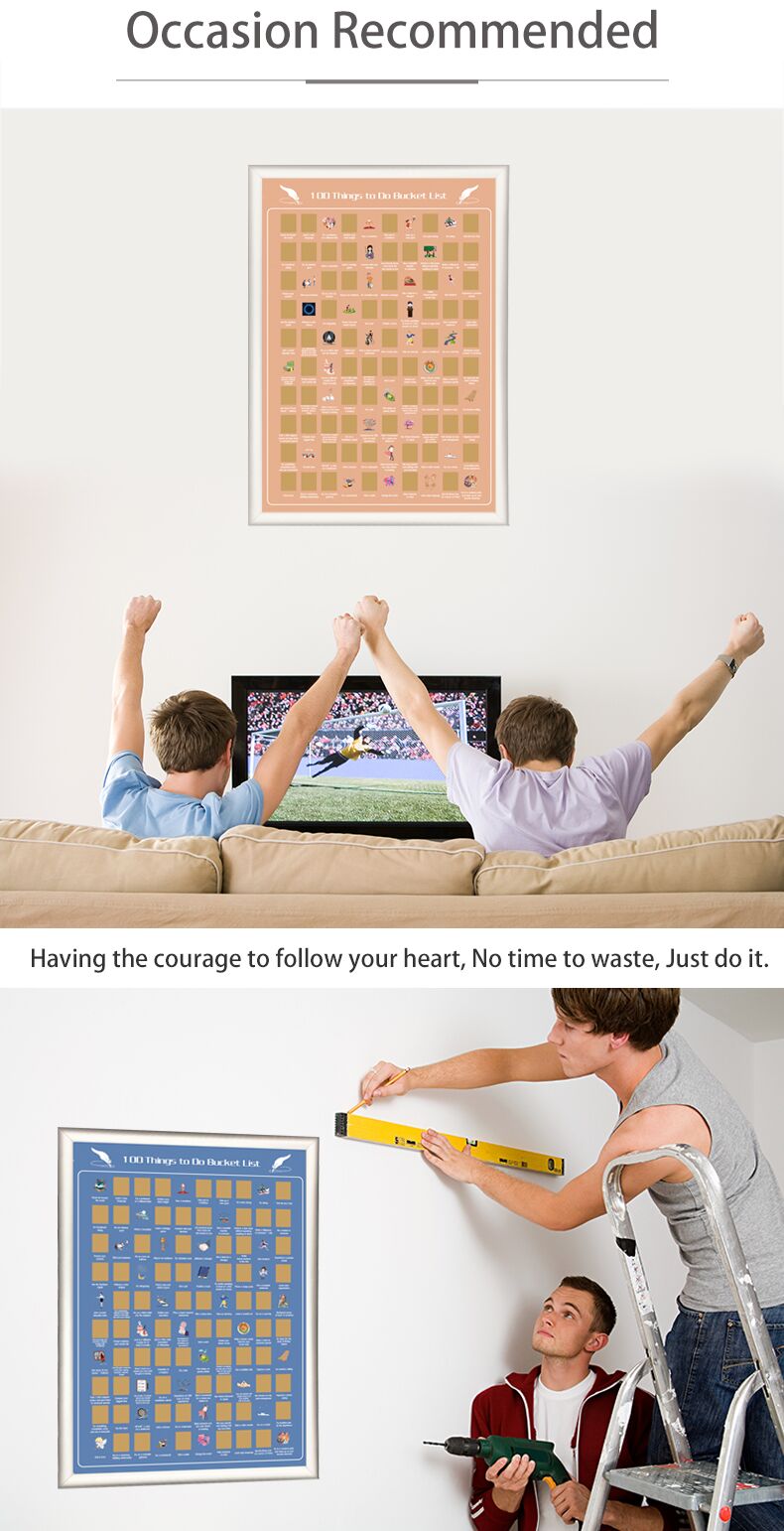 Design by
Guangzhou Dezheng Printing Co., Ltd.
250 grams coated paper with glossy or matte lamination, dustproof and waterproof.
High quality removable gold or silver foil layer, increase mystery, easy to scratch off.
Double protection,Copy paper to protect each poster, roll the copy paper and poster into a high quality cardboard tube which can protect the posters better in shipping.
Very suitable as a birthday gift for your boyfriend and girlfriend.

Submit successfully
We will review as soon as possible